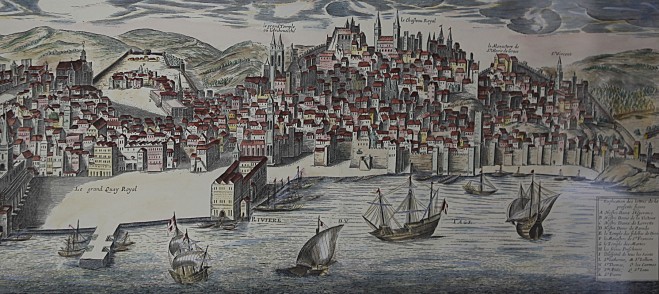 PointB Worklodge Lisbon
PointB Worklodge Lisboa (coming soon)
PointB Lisboa, Portugal will be the first European branch of the PointB Worklodge. Connecting New York and Lisbon as well as the greater global art design and technology communities. With Inspiration from PointB New York , Buckminsterfuller Institute, ACT at MIT, MIT Media Labs, Eyebeam, Watermill Center, AS220, & Artists in Labs.
The objective is to create a nexus where design, art, film, science, and technology professionals can come together and share ideas in an environment that acts as a nucleus for innovative thinking and project development. Additionally the worklodge strives to collaborate with universities and think tanks around the world. Pointb Lisboa will provide a cultural outlet for use as a flexible space for public workshops that acts as a connection between the Portuguese population and the lodgers. Further invigorating connection to creatives in Lisbon.
Why Lisbon
PointB is investing in Lisbon now. The reasons why lie in all the characteristics that will lend themselves to the creative mind making the experience of being in the city an instigator for the cultivation of new ideas. Lisbon is the Art and Design capital of Portugal, with a plethora of architecture and design studios as well as international art galleries. Portugal is notorious for the level of craftsmanship, making it an ideal place to come and work on fabrication for industrial designers and artists. Known as Europe's "sleeping beauty" of the 20th century, after the 1998 World fair, the creativity and innovation from both foreign and local residents rose and has continued to rise since.
The history of Lisbon as a port and ancient city can lend endless amounts of inspiration to the artists and designers who come to work here. Connecting them to the historical center for the exchange of goods and ideas between all the continents of the world.
Portugal is known for its openness to technological innovation making it a hub for international companies and technology universities such as MIT, CMU, UT-Austin and EPFL.
Foreseen benefits of PointB Worklodge to Lisbon and the local creative community
As seen from the benefits of PointB in New York, PointB Lisboa will have similar yet site specific interactions with the local creative, artistic and scientific community.
By basing the program on the successful model with additional programming inspired by other similar institutions around the world. PointB Lisboa aims to become a part of the urban fabric of Lisbon in terms of the lodgers conversations and interactions with the art, science and design community. A shared lab with the university of Technology and a cultural program that reaches out to the population through workshops and lectures. This establishes cultural and educational relationships, contributing to a multitude of local and global dialogs.
The visiting lodgers will be invited to extend their work into City. It is our intent to establish a solid working relationship with the parishes that compose Lisbon in order to facilitate site specific works from film to performances to popup exhibitions.
PointB Lisboa additionally provides visiting lodges access to the excellent craftsmanship available in Portugal enabling them to work in new materials or establishing relationships with local Portuguese manufacturing for their designs.
By opening a worklodge with a consistent flow of professionals from around the world PointB is going to play a direct role in the access and sharing of the local creative culture that already exists and is currently flourishing in Lisbon.